Find the Best Vision Solution for You
If you do not like glasses, contacts can be a great alternative. Especially if you play sports or spend a lot of time outdoors. Contacts have many benefits over frames. They:
Move with your eye
Allow a more natural field of view
Do not fog up or become disrupted by rain or mud
Offer better, more natural sight
Contact lenses do require a bit of work before you can rely on them. We have to ensure your eyes can support contact use and that your lenses fit properly. This requires a contact lens exam and fitting.
The Contact Lens Exam & Fitting Process
Your Exam
Our contact lens exam is similar to your standard eye exam. We will examine and evaluate your eye health to determine if your eyes can support long-term contact lens use. We will also discuss your eye-related needs to determine if you require specialty lenses.
If you need something beyond a traditional lens, we offer specialty lenses for specific needs. Whether it be for myopia control or dry eyes, we have several options. Some of our specialty lenses include:
Your Fitting
After discussing your needs and evaluating your eye health, we can fit your new contact lenses. Each person needs a fitting to ensure their lenses sit comfortably. When lenses do not fit properly, they can cause blurred vision and discomfort and possibly damage your eyes.
During your fitting, we will take several measurements, including your pupil and iris size. Examining your tear film allows us to determine your tear quality and ability to function with contacts. Our team will give you instructions on how to take care of your contacts properly, including how to handle your lenses.
Your Follow-Up
We will give you some time to get used to your contact lenses before inviting you back for a follow-up appointment. If you have any issues or concerns, we can make any necessary adjustments to your lenses.
Our goal is for you to feel comfortable and satisfied with your new contacts.
We Can Offer You Clear Vision
With our experienced and knowledgeable staff, we can help you find the perfect pair of contact lenses. If you are interested in contact lenses, please book an appointment. We can help guide you through this process and answer any questions or concerns you have.
Our Brands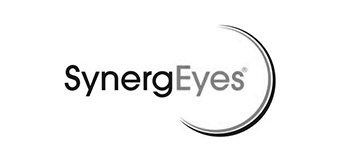 SynergEyes
SynergEyes hybrid contact lenses transform the vision for patients with astigmatism, presbyopia, and irregular cornea conditions. Since the first generation of hybrid lenses came to market in 2005, the company has continued to develop and deliver advancements in hybrid contact lens technologies. Generation 2 lenses combine new high-Dk materials with more comfortable, vision-optimized designs. In 2015, several new products expanded the vision possibilities for patients that will benefit from this leading technology.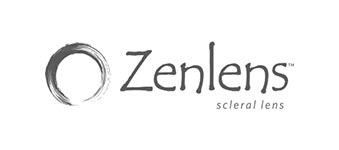 Zenlens
Zenlens scleral lenses are designed to bring ultimate comfort and stability. These remarkable lenses can be fine-tuned to give the ideal fit. Zenlens contacts are an excellent choice for visual clarity and ocular comfort.
OUR LOCATION
Come See Us Today
Experience full-spectrum eye care at Stanford Ranch Optometry.
Parking
There's lots of parking available at our location at Stanford Ranch Village mall.
Our Address
2351 Sunset Blvd., Suite #190

Rocklin

,

CA

95765
Contact Information
Hours Of Operation
Monday

:

9:00 AM

–

6:00 PM

Tuesday

:

9:00 AM

–

6:00 PM

Wednesday

:

9:00 AM

–

6:00 PM

Thursday

:

9:00 AM

–

6:00 PM

Friday

:

9:00 AM

–

5:00 PM

Saturday

:

Closed

Sunday

:

Closed